Every Spring, the senior class of theatre students puts together a production called the Festival of Short Plays. This year, the production focused on Politics and Protest, in light of recent activities under the Trump Administration and other governmental issues.
For #MobileSocial class, I was assigned to cover an event on campus, ideally related to my niche–the topic of this blog; sports. Unfortunately, there weren't any sporting events on campus worth covering.
I decided to go out of my comfort zone and cover something I've never had the chance–or opportunity– to cover.
The show, consisting of four separate 'acts,' was produced, directed and designed entirely by the seniors in the Theatre Simpson program.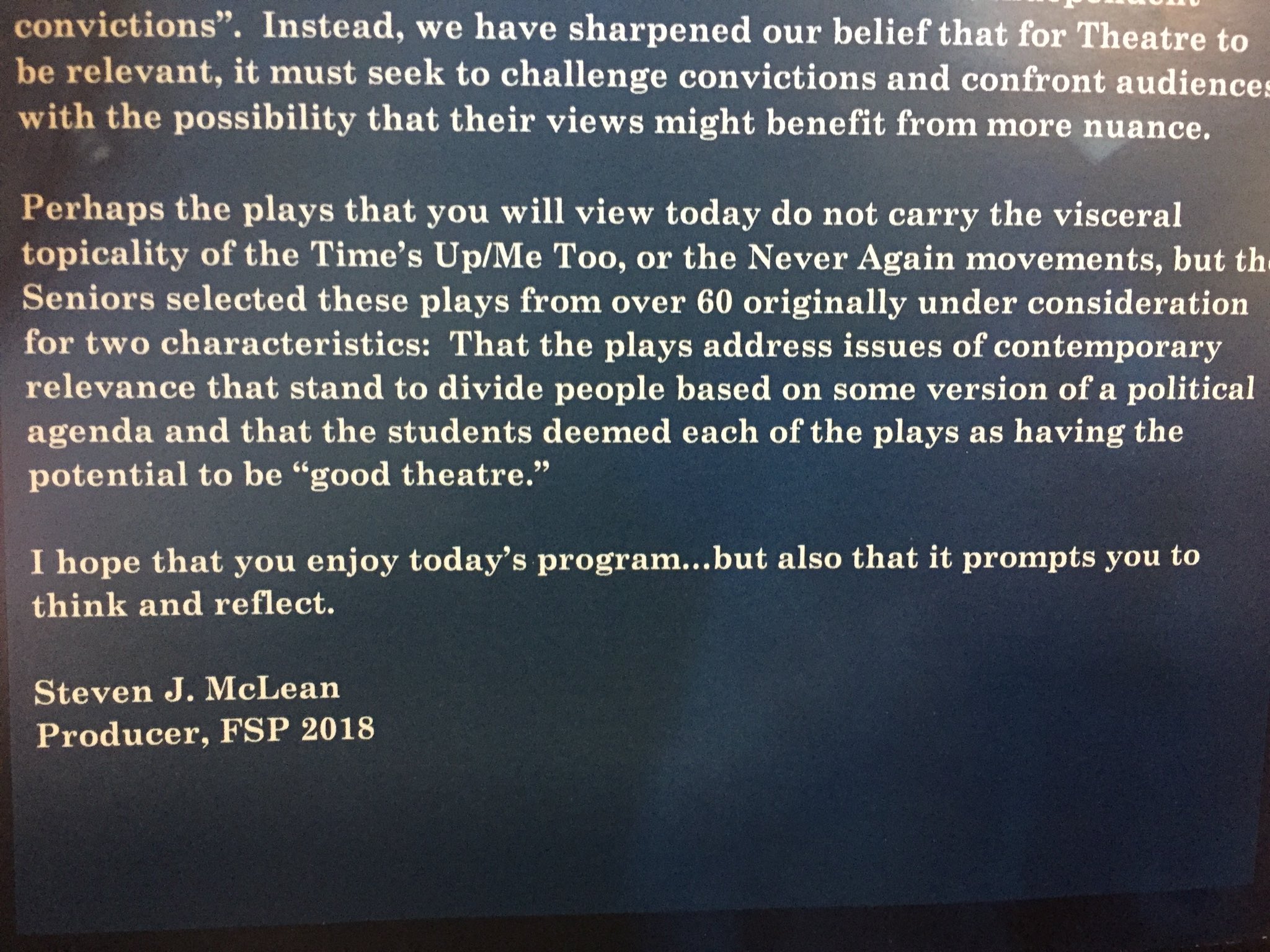 As was written in the program handout, "the plays address issues of contemporary relevance that stand to divide people based on some version of a political agenda, and that the students deemed each of the plays as having the potential to be "good theatre."
In addition to the program handout, the students were also passing out informational brochures about the Simpson program prioritization. The prioritization has been the buzz around campus, specifically the arts departments, and Theatre Simpson is using its platform to continue educating the community.
Although I wasn't able to record any of the plays, I got some photos and shared my opinions and information about them on my Twitter (@mlashpr). Here's what I've done:
Directors Britteny Johnson and Brianna Stoever, both seniors, included a note for the audience in the program. The note stated that they didn't intend to make the audience think a certain way about any one thing, but rather to think in a new way. They want to protest the way we all view, experience and think about theatre. Their hope is that the audience left with a more thoughtful and creative way of viewing the performances and the topics they embrace.
With a strong tie to the arts at Simpson, both seniors are well-informed in issues surrounding the program prioritization on campus.